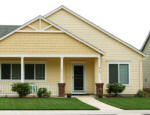 Basic systems are installed for just $180.00 ($300 for wireless).
You may also try our plan & price your own system for an instant estimate.
We are a licensed, full service security company offering installation, monitoring, and 24 hour repair service. We use UL Listed central stations located right here in Connecticut.
Why pay $24.95/month or more with someone else, when we will monitor your existing system for just $16.95/month?
The chart below shows the cumulative savings of using our service compared with some of our competitors.
If your monthly monitoring cost is now ...

Your Cumulative Savings...

with a 36 month contract with us would be ..

with a 60 month contract with us would be ..

$34.95
$648
$1080
$29.95
$468
$780
$24.95
$288
$480
$19.95
$142
$237
*prices do not include tax
Same security, reliability and peace of mind. The only difference is the money that stays in your pocket.
contractor login
If you are looking to purchase an alarm system or would just like an estimate, feel free to contact us.
.